Do you know what is CMS?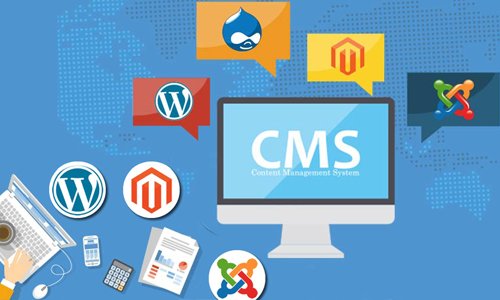 The main purpose of a CMS is to update the content of a website in a simple and clean way so that it would be easy for everyone to handle it. We have highly experienced and qualified PHP experts who have the capabilities to create customized content management systems that fit your business requirements. We also develop WordPress and Drupal websites that enable your organization to update the content without any coding skills. We offer you innovative CMS based website development solutions so that you effortlessly manage your website content and encourage the visitors to hit your web pages with the purpose to successfully convert them into actual buyers of your hosted product or services.


You can update your website content at your will and add unlimited number of web pages according to your choice.

You no longer require a qualified technical programmer or developer to delete, add, and update website content. This saves you time and money.

Add pictures, graphics, video/audios, text and other content on your own choice and in manner that suits your online business.

You get customized CMS solutions that help you keep your website completely updated so the visitors keeping coming back to it for latest information, news content, etc

Your website enjoys competitive edge because you can quickly react to the market changes and update the content accordingly.

We ensure that CMS developed for you is completely optimized for the search engine so that your web content enjoys higher ranking in the search engine rankings, which in turn drives up the traffic to your site.

If you want your CMS developed at a short notice, we take advantage of ready made modules available and integrate it seamlessly in your website.